Visibility
Only StackRox provides comprehensive visibility into your cloud-native infrastructure, including all images, container registries, Kubernetes deployment configurations, container runtime behavior, and more.
Watch a Demo
---
Instant asset inventory and status
StackRox's deep integration with Kubernetes delivers visibility focused on deployments, giving security and DevOps teams a comprehensive understanding of their cloud-native infrastructure, including images, containers, pods, namespaces, clusters, and their configurations. You get at-a-glance views of risk across your environment, compliance status, and active suspicious traffic. Each summary view enables you to drill into more detail.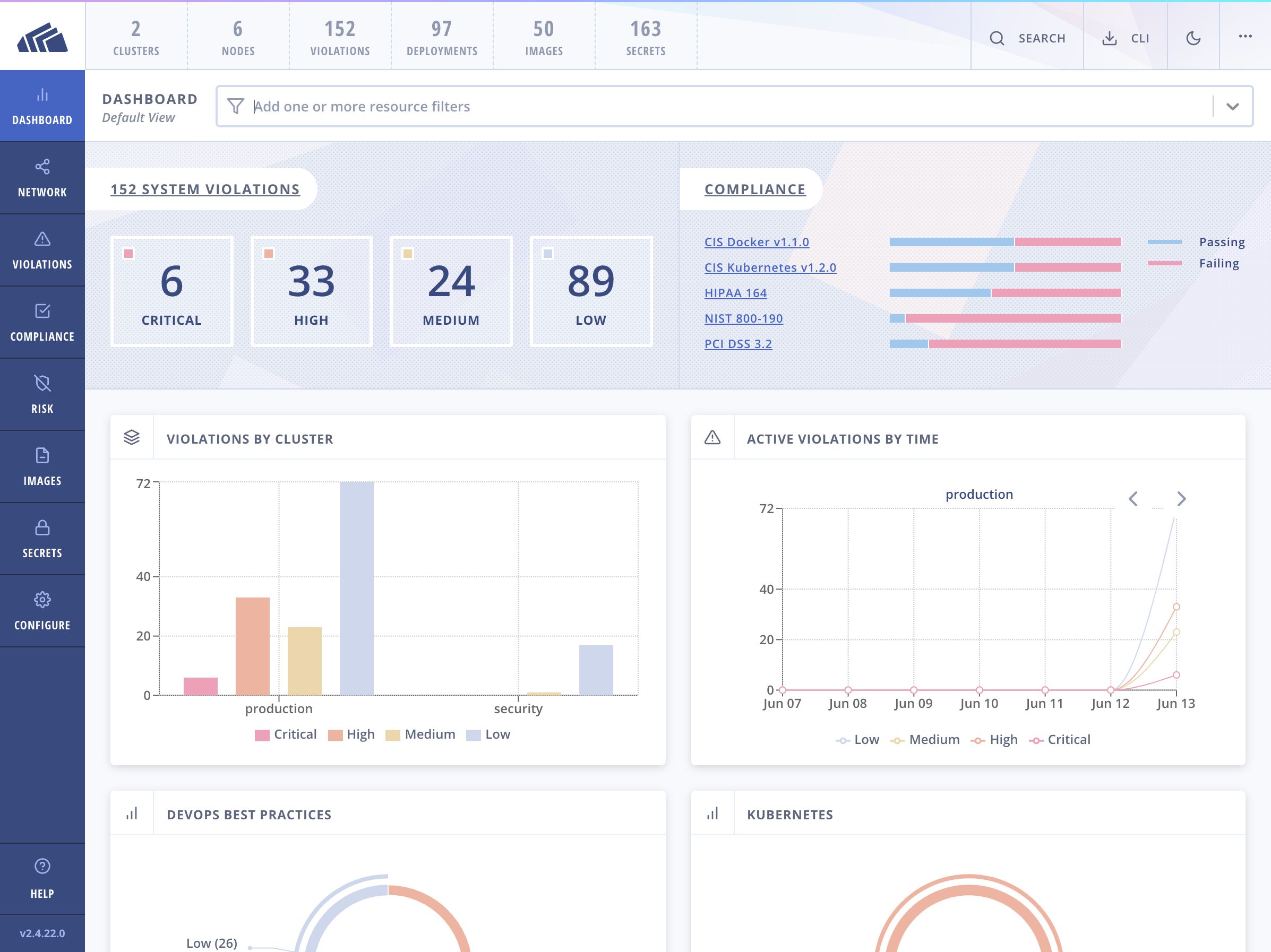 ---
Easy image discovery
Using StackRox, you can easily identify and analyze container images in your environment with native integrations and support for nearly every image registry.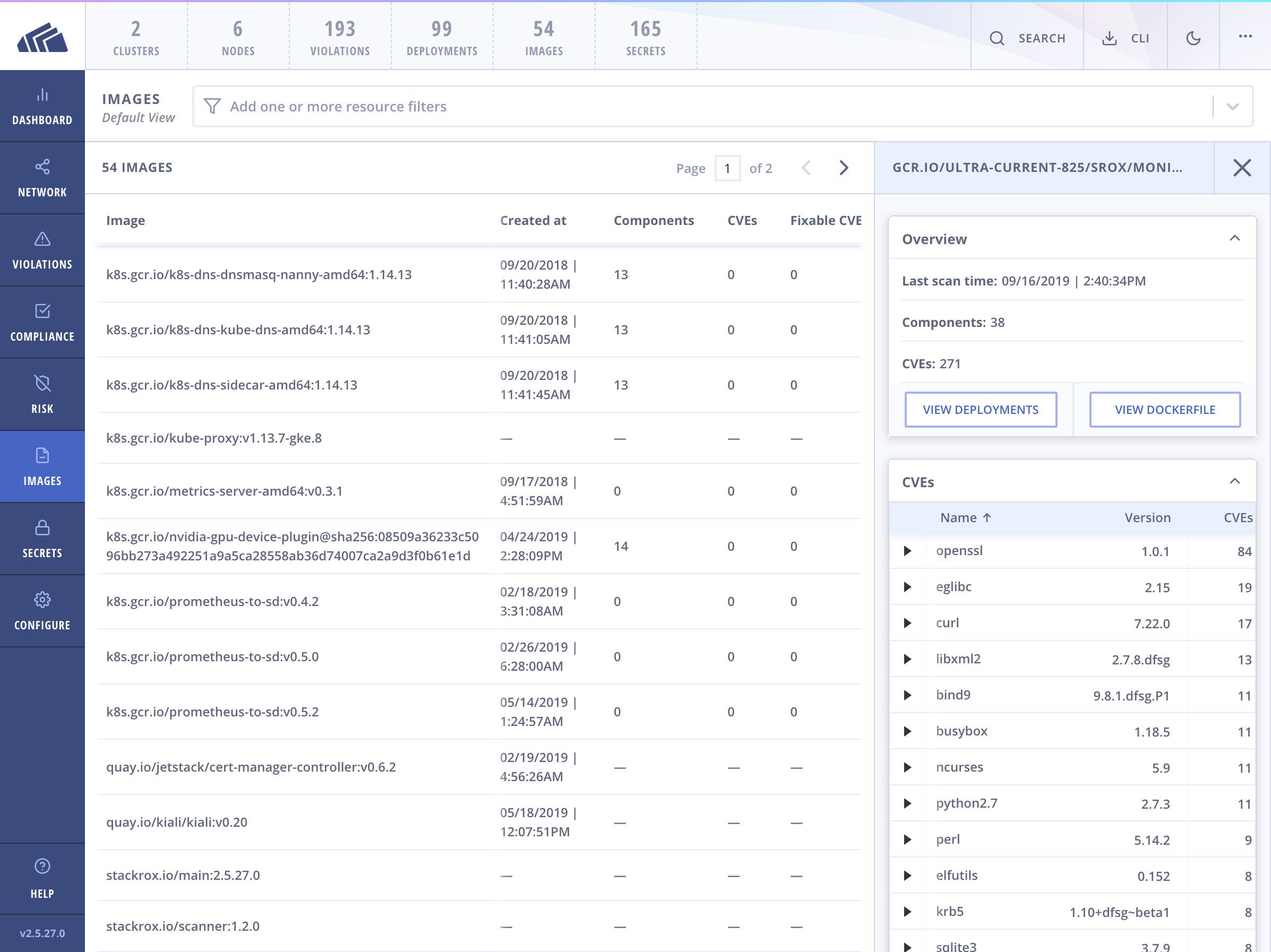 ---
Detailed network visibility
StackRox discovers and displays network traffic in all Kubernetes clusters, spanning namespaces, deployments, and pods, regardless of which CNI plugin you choose to use. Integration with Istio enables visualization of traffic between Istio services.
---
Continuous compliance checks
StackRox provides visibility into your on-going compliance posture across your infrastructure components. StackRox provides checks against the controls in CIS Benchmarks for Docker and Kubernetes, NIST SP 800-190, PCI-DSS, and HIPAA. StackRox provides an at-a-glance view of your compliance details at the cluster, node, or namespace level, with additional drill down capability to explore detailed information on areas of non-compliance.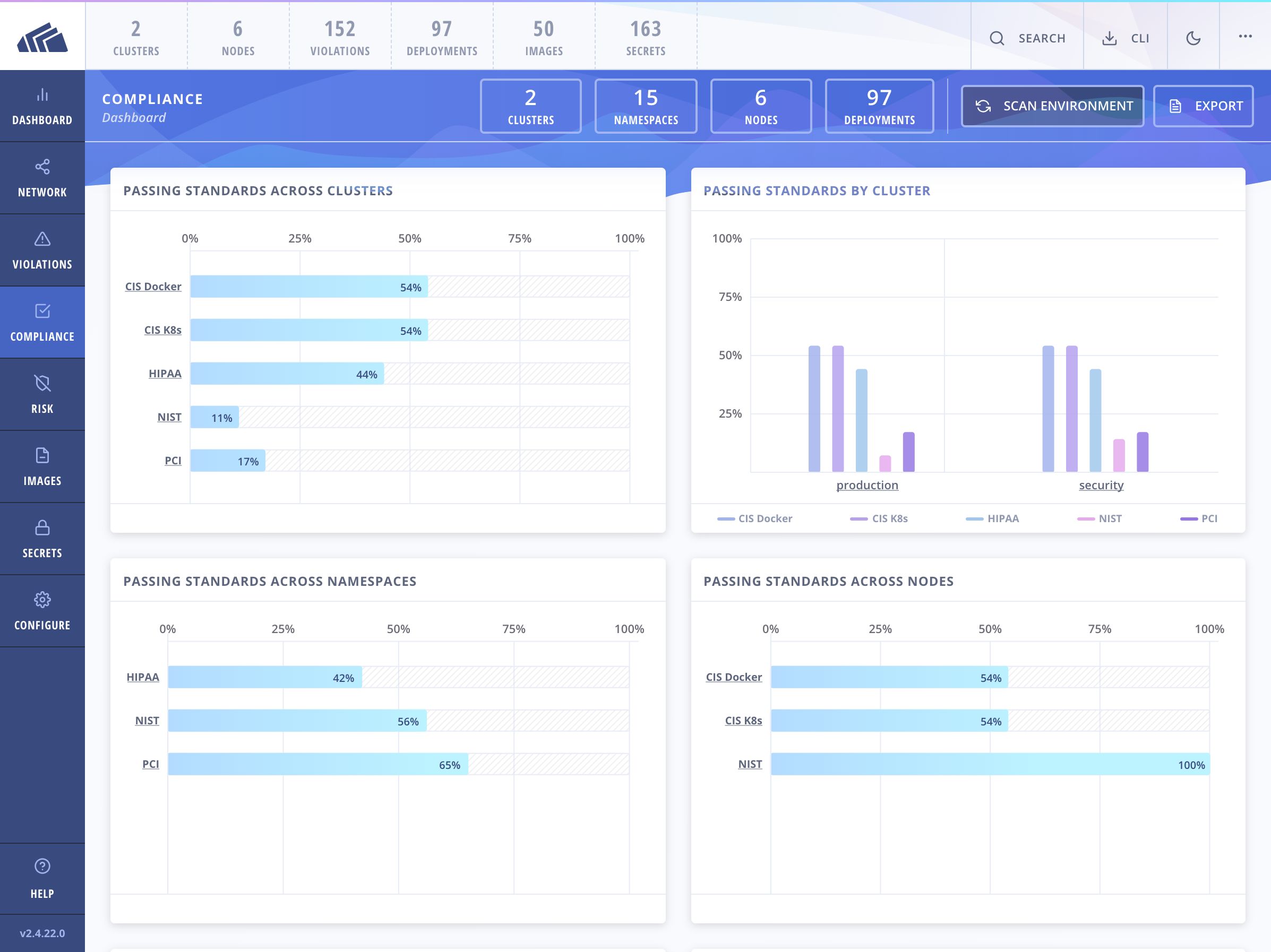 ---
Runtime monitoring
What constitutes risk in a container configuration can change based on whether that container is running in test or production. For example, running in privileged mode might be fine in dev/test but present a high risk in production. StackRox provides a comprehensive view of all running deployments, process executions, and network communications, tying together information about test vs. prod deployments. Other Kubernetes deployment details enable more effective policy management and enforcement.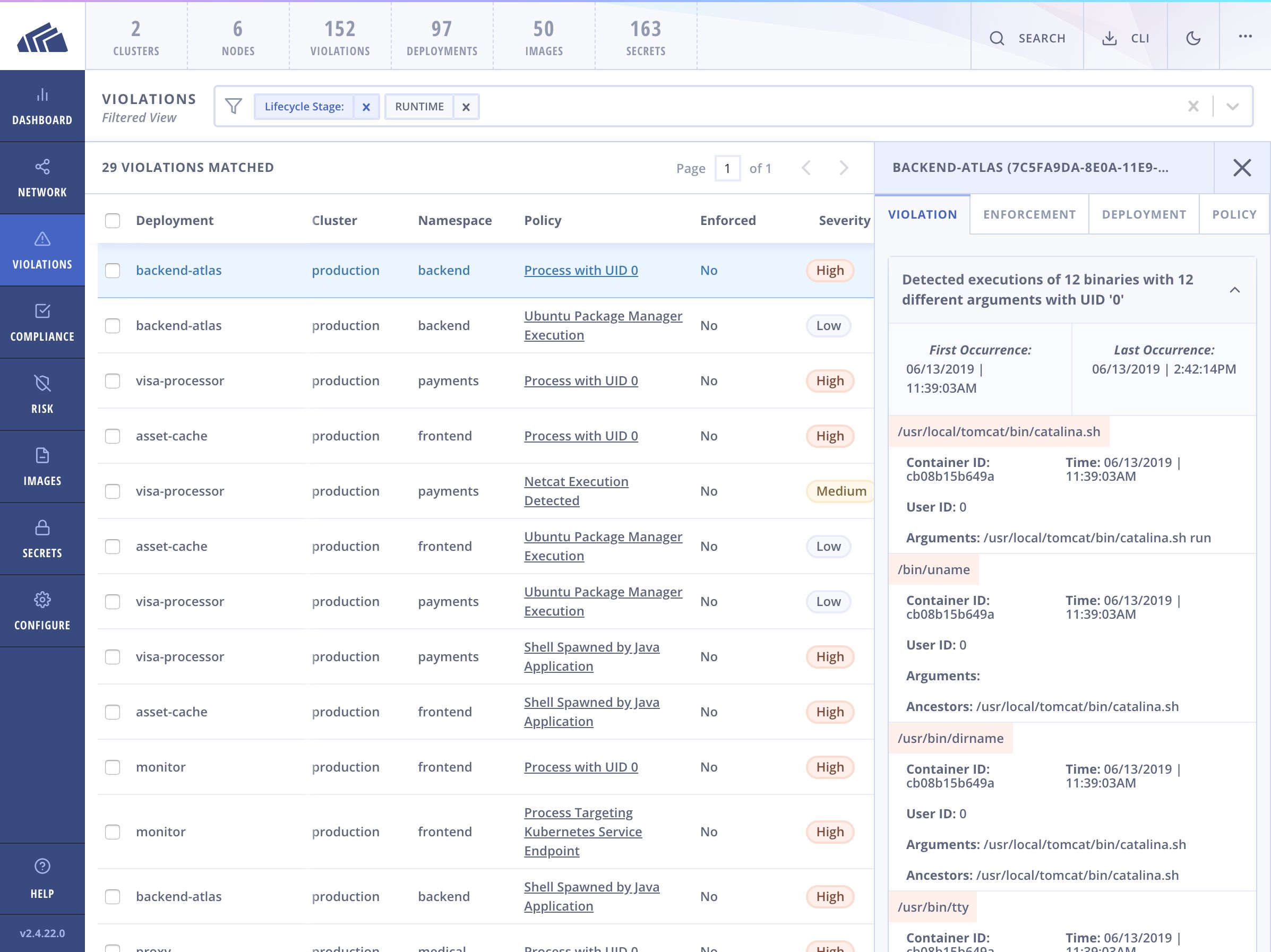 StackRox enables us to easily scan thousands of deployments to detect non-compliant workloads, surface risky configurations, and provide us timely prioritized alerts so we can take quick action.
30 day free trial
See the StackRox Kubernetes Security Platform in action in your environment
Ready to secure your containers?
Our container security experts would love to show you StackRox in action