Threat Detection
Only StackRox combines rules, whitelists, baselines, and behavioral modeling to identify threats at runtime in your container environments.
Watch a Demo
---
Streamline runtime detection
StackRox monitors, collects, and evaluates system-level events such as process execution, network connections and flows, privilege escalation, and files launched within each container in your Kubernetes environments to enable you to hone in on suspicious activity more quickly.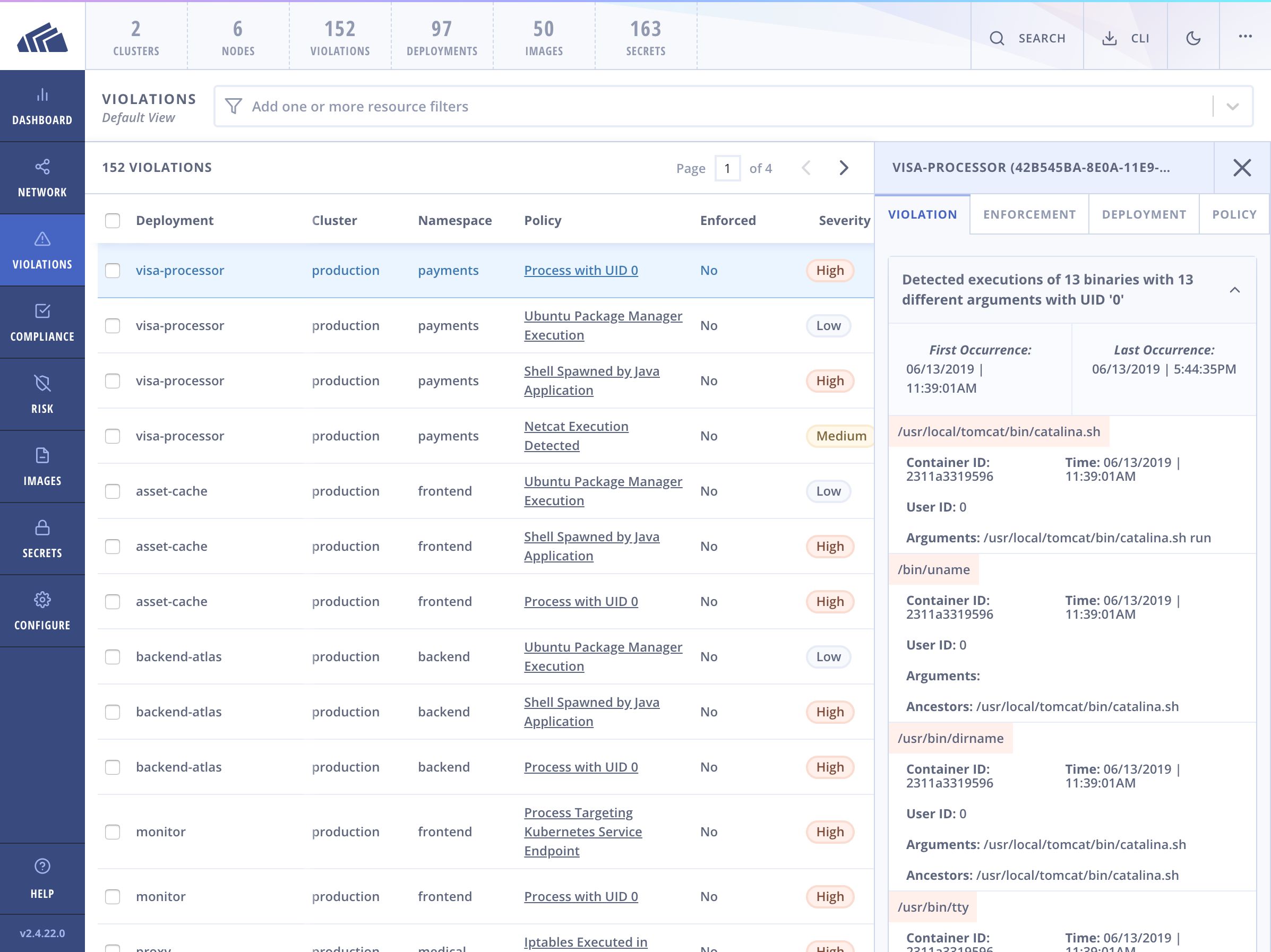 ---
Leverage pre-configured threat profiles
StackRox applies pre-defined policies to detect threats including cryptocurrency mining, privilege escalation, and various exploits.
---
Automate allow list process
StackRox baselines process activity within containers, automatically identifies anomalous processes that operators can selectively allow list, and eliminates the work of having to manually list allowed process execution upfront.
---
Powering the feedback loop
StackRox provides the only container security platform that takes information from the build and deploy phases of the container life cycle to influence runtime protections and vice versa. As a result, the StackRox platform constantly tunes itself, providing continuous hardening in your environment.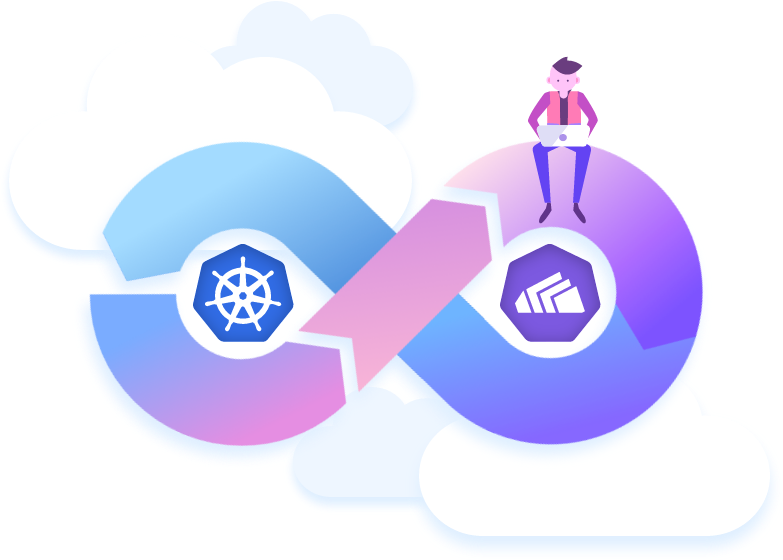 StackRox is all about enabling us to really achieve DevSecOps. When we know the right things are happening in the build phase, we sleep better when it's time to run in production, with StackRox runtime checks as insurance.
30 day free trial
See the StackRox Kubernetes Security Platform in action in your environment
Ready to secure your containers?
Our container security experts would love to show you StackRox in action