Risk Profiling
Only StackRox leverages Kubernetes deployment details to assess risk across your entire environment and stack-rank your assets to focus remediation efforts.
Watch a Demo
---
Risk prioritization at scale
The StackRox Kubernetes Security Platform leverages the power of declarative configuration and immutable infrastructure to run your container security program from a risk-oriented perspective. Instead of giving you a long list of vulnerabilities, StackRox ranks your running deployments according to their holistic security risk and provides concrete details about vulnerabilities, configurations, and runtime activity that require immediate attention.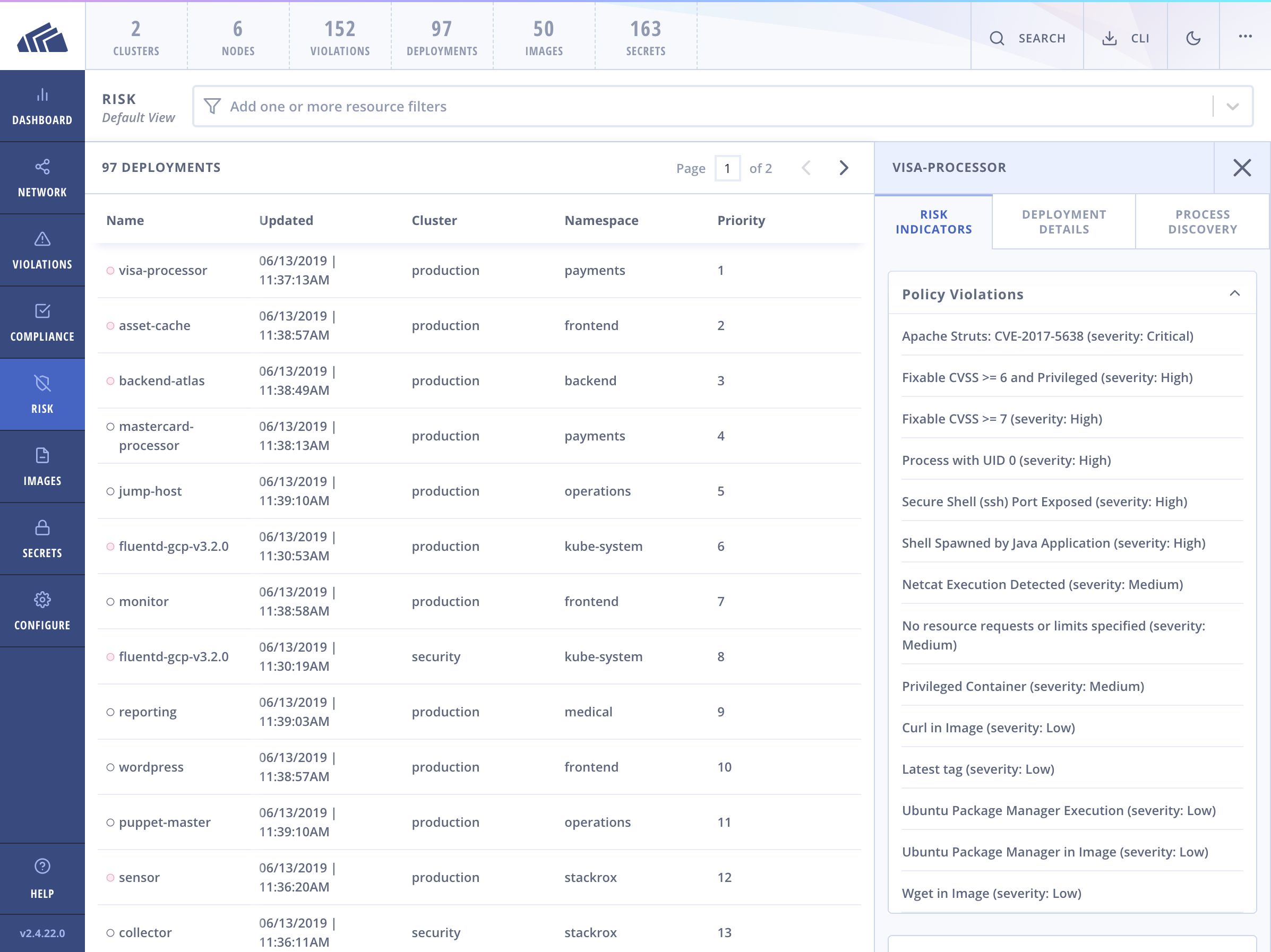 ---
Multi-factor risk profiling
StackRox has deeply integrated with Kubernetes to delivers contextual insights about security risks across your Kubernetes deployments by collecting and synthesizing data derived from your software components, declarative configurations, and runtime activity. We use that context to stack rank your deployments from most to least risky, tying in details such as:
network exposure
misconfigurations
test vs. prod deployments
access to secrets
running in privileged mode
suspicious processes running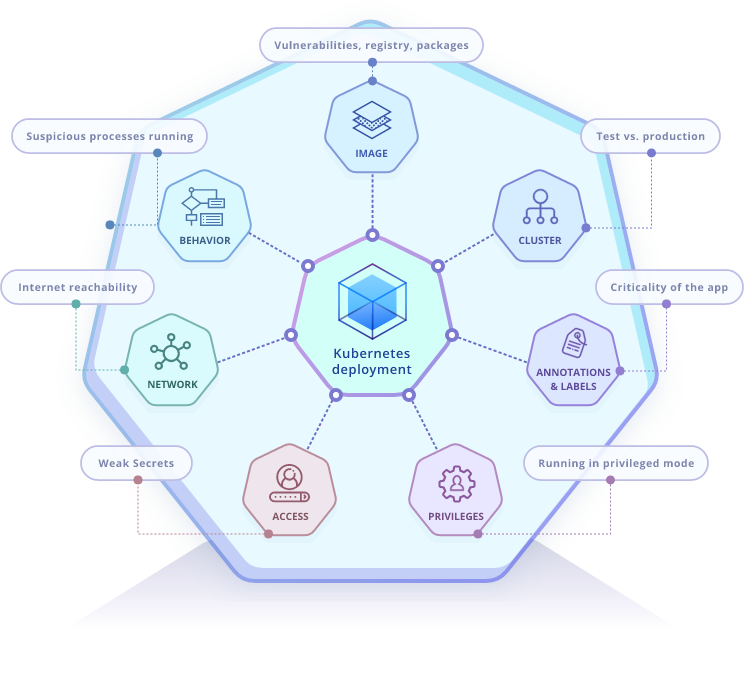 ---
Investigate then shift left
Along with providing a priority ranking and enumerating the underlying risk factors, StackRox also offers comprehensive investigative capabilities to help you address the security of your deployments and collaborate with DevOps. Use StackRox to quickly understand risks across clusters, namespaces, pods, and service accounts. Advanced search capabilities allow you to easily discover other deployments that might be running with similar risks.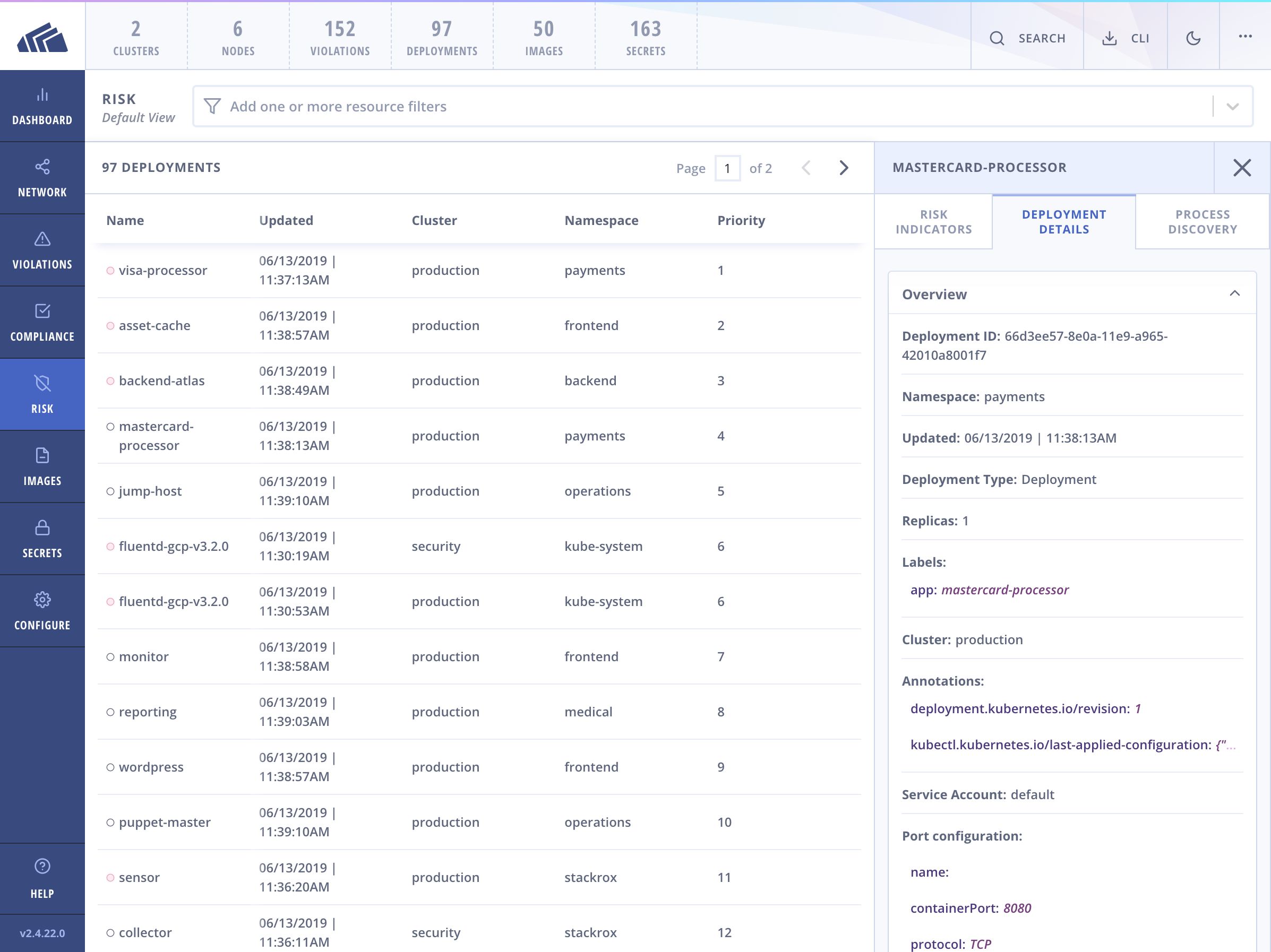 Mitigating the growing threat of Kubernetes vulnerabilities and avoiding misconfigurations are major priorities for us. StackRox allows us to keep moving fast on our digital transformation initiatives while improving our security.
30 day free trial
See the StackRox Kubernetes Security Platform in action in your environment
Ready to secure your containers?
Our container security experts would love to show you StackRox in action