Compliance
Only StackRox provides standard-specific checks across CIS Benchmarks, NIST, PCI, and HIPAA, with more than 300 controls and continuous compliance assessments.
View a Demo
---
Compliance purpose-built for DevOps
DevOps moves fast, leverages automation, and provides continuous improvement. StackRox provides automated and on-demand checks for key standards that highlight where systems are failing to comply with the standards:
CIS Benchmarks for Docker and Kubernetes
National Institute of Standards and Technology (NIST) SP 800-190
Payment Card Industry Data Security Standard (PCI DSS)
Health Insurance Portability and Accountability Act (HIPAA)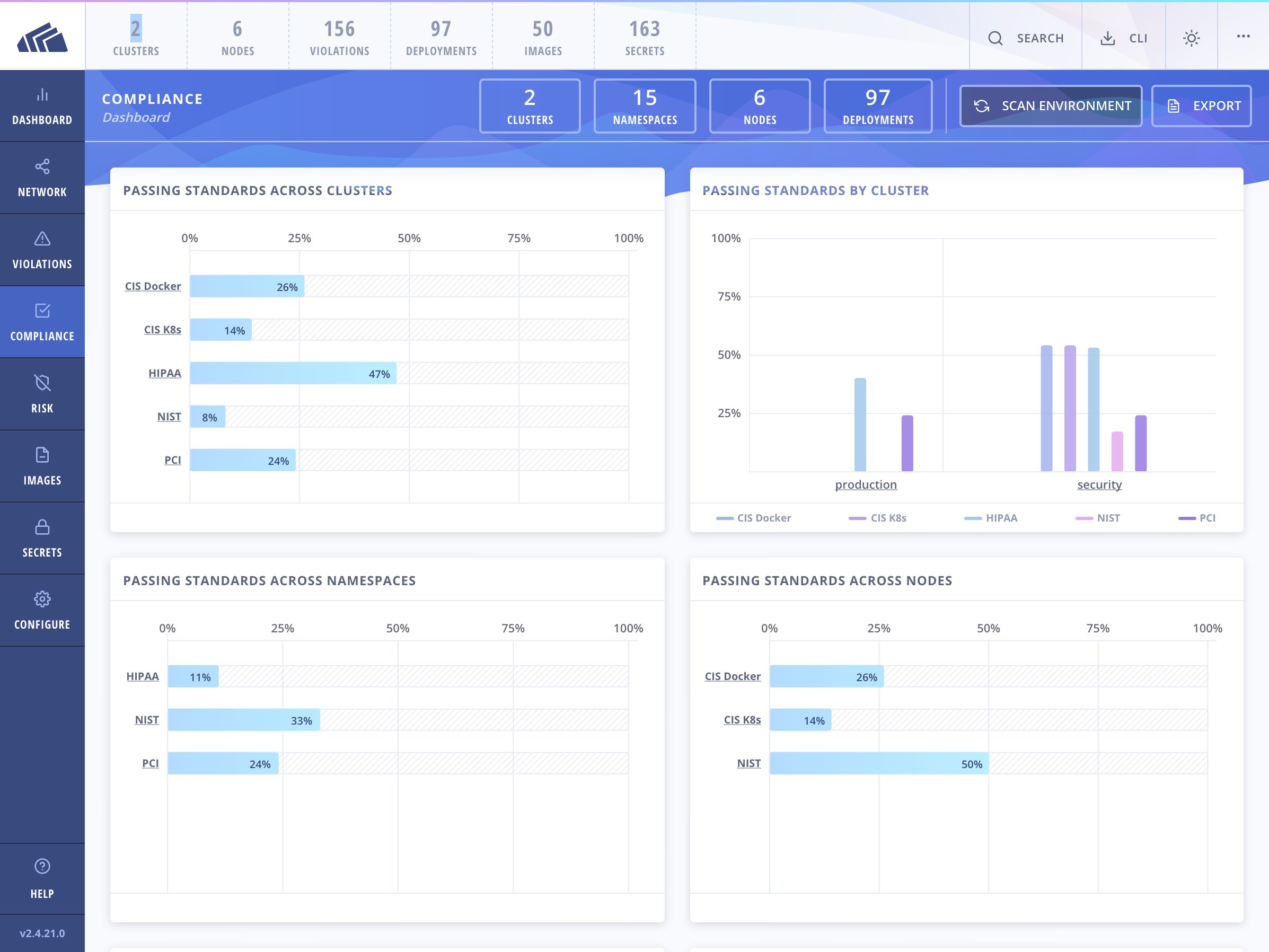 ---
Custom views with data drill down
StackRox enables users to drill down into compliance details based on multiple dimensions including Kubernetes boundaries such as clusters, nodes, or namespaces, or based on particular standards and control areas.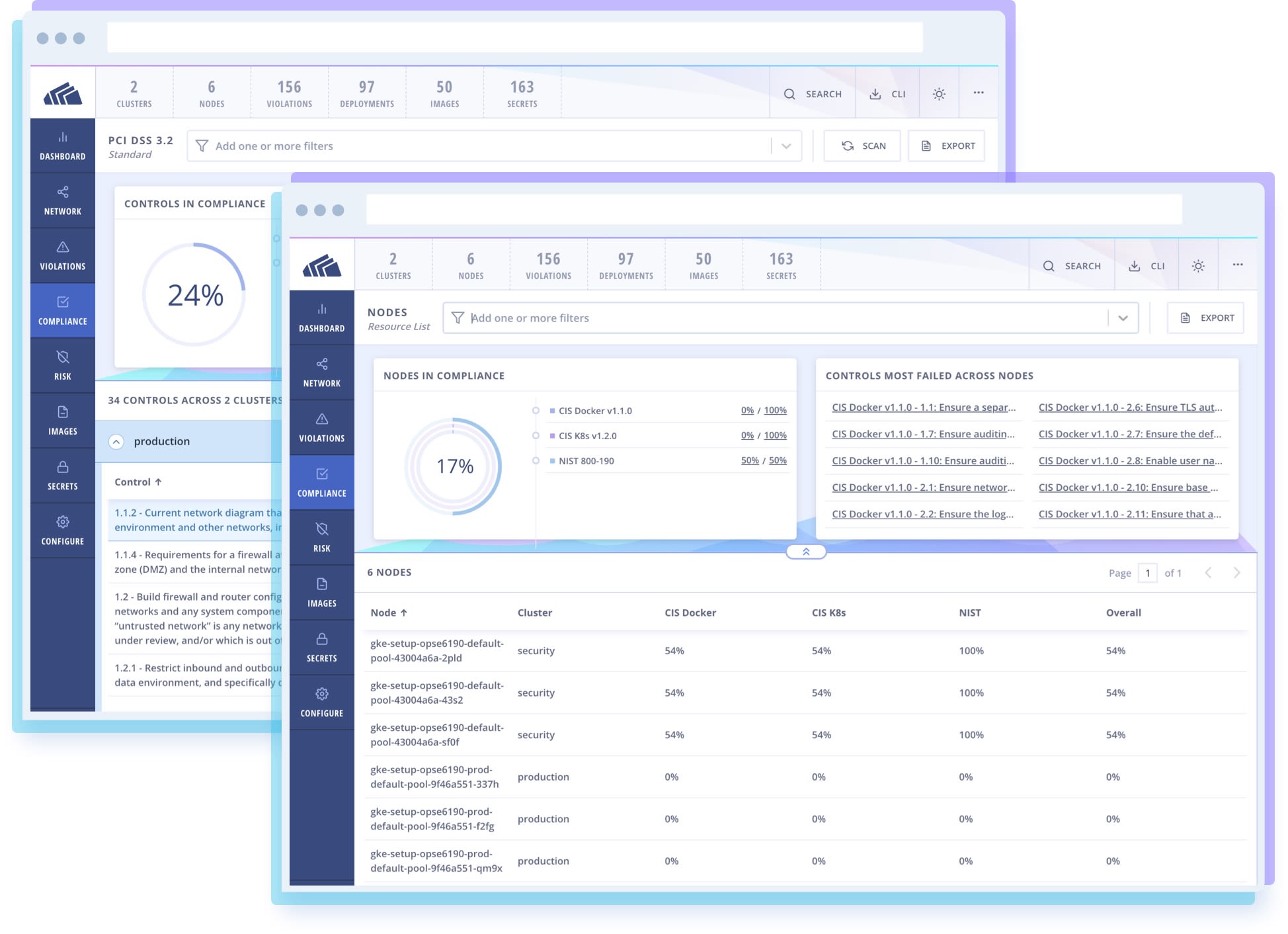 ---
Instant compliance evidence reports
StackRox delivers an at-a-glance view of overall compliance across each standard's controls. Use the interactive dashboard and generate PDF reports to understand your organization's adherence with regulatory and best practice requirements and where it needs to improve, or export CSV files with a single click to document where controls have passed or failed for streamlined audits.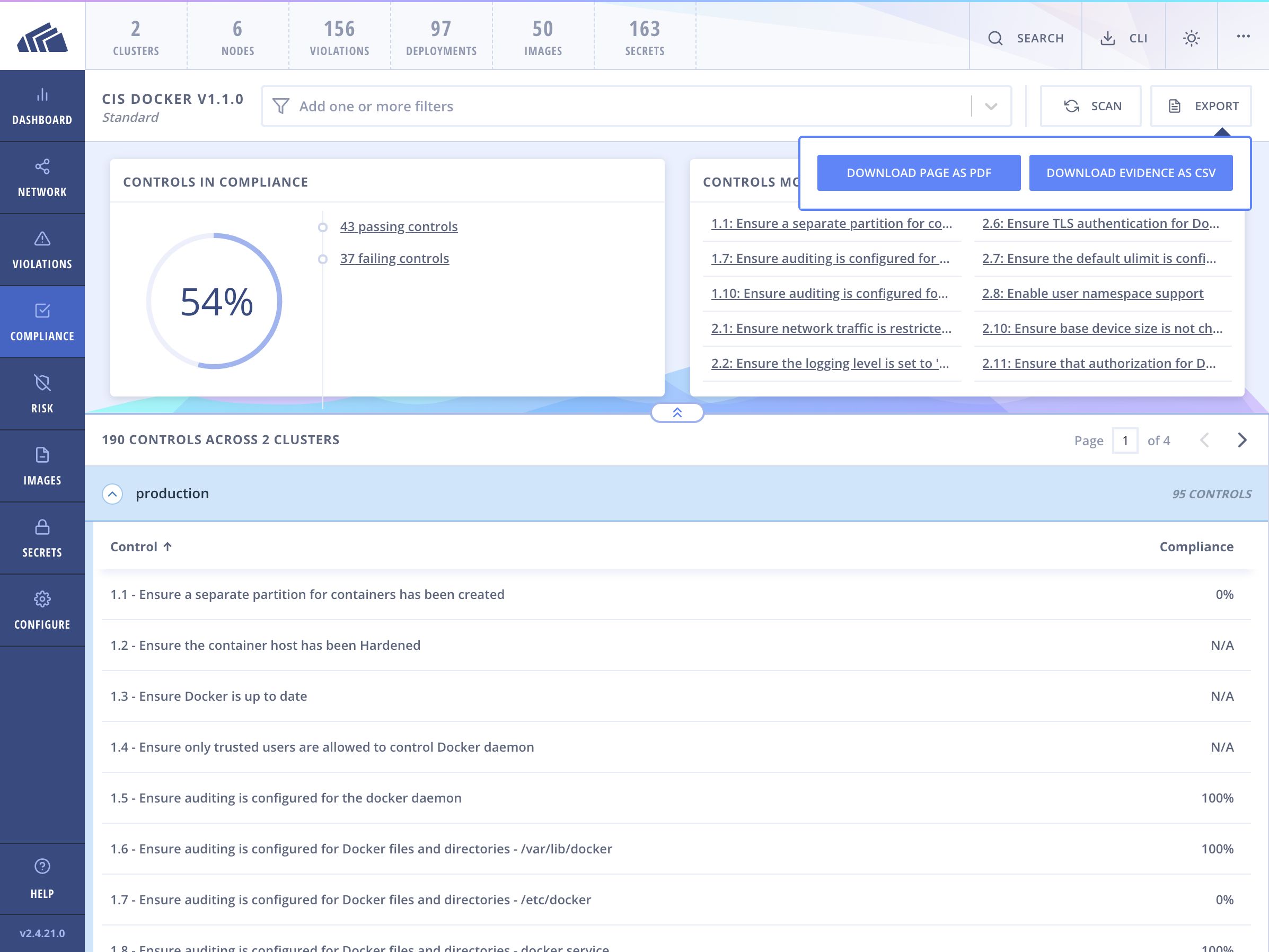 ---
Enforce internal compliance policies
Beyond adhering to industry standards, most companies also define a set of internal policies for configurations and other best practices. Use StackRox to quickly create a custom policy that prevents teams from building or deploying assets that violate your own policies.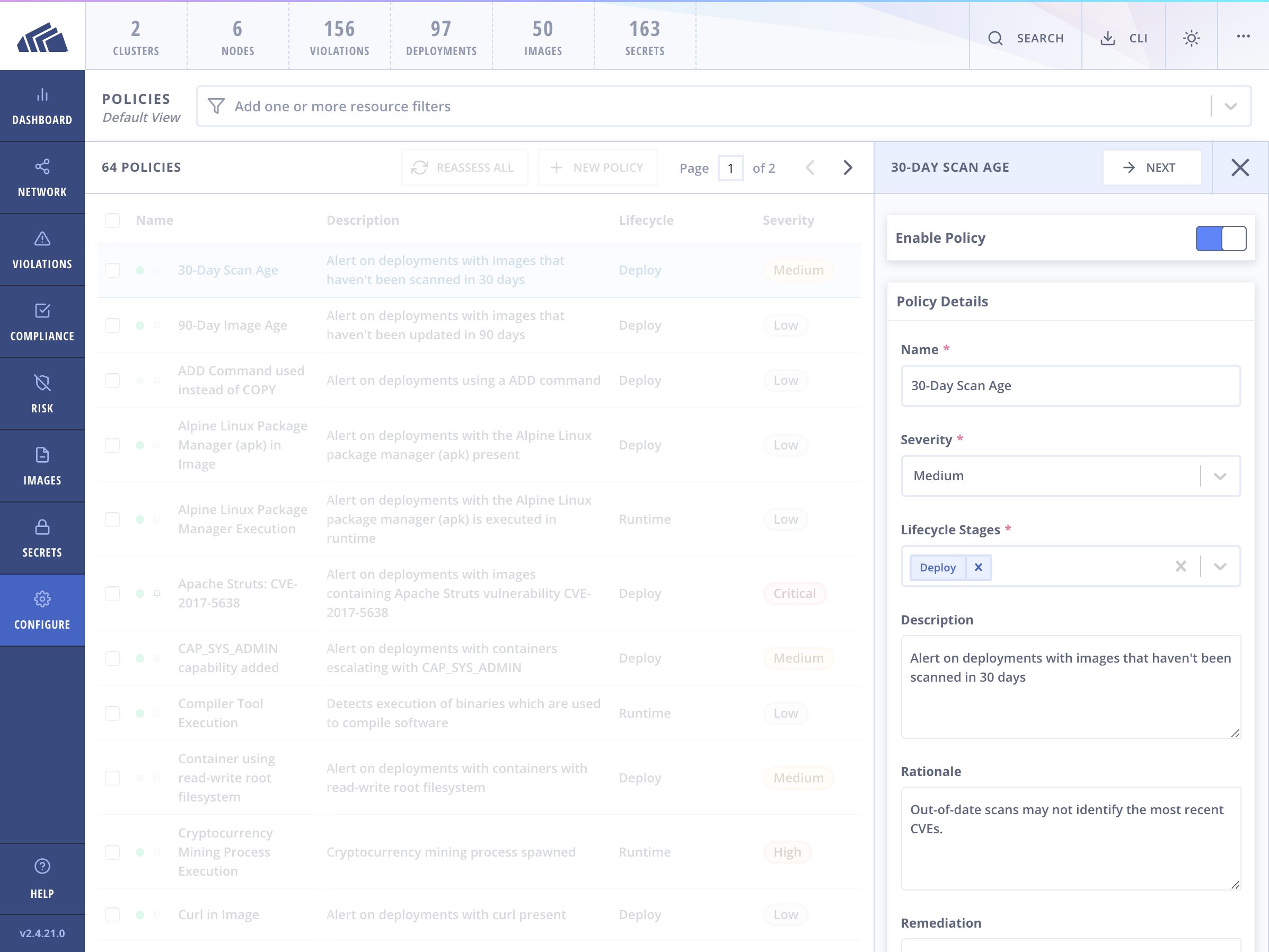 With continuous and on-demand compliance checks, that we can tailor to meet our specific needs, StackRox makes it easy for us to both implement the needed controls and provide the extensive evidence our auditors demand.
30 day free trial
See the StackRox Kubernetes Security Platform in action in your environment
Ready to secure your containers?
Our container security experts would love to show you StackRox in action