I'm very pleased to announce the launch of StackRox's EMEA business, with my new role as vice president, international.
Why StackRox, why now?
Having spent the first half of my career evangelising the Cloud and the second half Cyber Security, I'm super excited to help cloud-native companies to secure and accelerate their business transformation and DevOps initiatives with StackRox.
The boom of cloud-native start-ups here in London and across Europe has been largely assisted by the massive adoption of containers and Kubernetes - StackRox is building here at the right time to help enable this digital wave.
Knowing StackRox is backed by Sequoia and partnered with Cloud giants like Amazon Web Services (AWS), Google Cloud Platform (GCP), Microsoft Azure made joining StackRox an opportunity that couldn't be missed!
What's the big deal?
As an investor and advisor to start-ups in London, I'm astounded by the rapid pace and agility in software development that's been made possible by technologies such as Kubernetes.
These same technologies are enabling established enterprises looking to digital transformation to reduce their costs and become more agile, by accelerating the move of legacy applications into the Cloud. Check out this great explanation posted by Vaughan Sharman, CTO for 11:FS Foundry: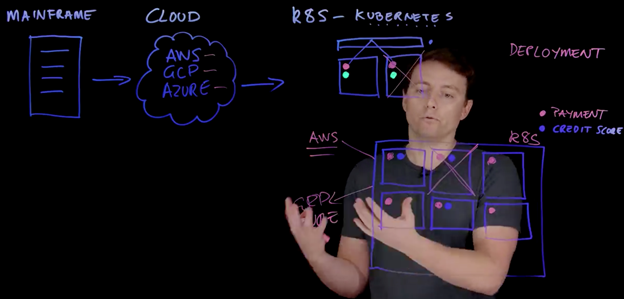 The pace of Kubernetes growth is astounding; managed by the Cloud Native Computing Foundation (CNCF), Kubernetes is one of the fastest growing open source software projects in history - since Google and Red Hat handed the baton to CNCF three years ago, Kubernetes is now run by more than 2,000 companies and has 35,000 passionate developers actively contributing to the project.
Having seen first-hand the challenges facing cyber security professionals, I empathise with and see the dichotomy in securing mission-critical agile environments from build to deploy through to runtime.
I've been impressed with my early StackRox customer engagements - StackRox has focused on ensuring a seamless experience for developers and operations teams, whilst enabling cyber security professionals to be more effective in a DevOps world.
What's the plan?
StackRox already enjoys a number of European customers and has benefited from the leadership of Malte Isberner, managing director of StackRox in Germany, so we're building on a strong foundation.
Our initial focus is to build awareness within the DevOps and Cyber Security communities in London and across Europe – kicking-off with KubeCon EU this week.
We're actively recruiting teams in Sales and Customer Success, and I am looking forward to joining StackRox customers and partners on this exciting new journey!
---
Categories: