Kubernetes and Container Security and Adoption Trends
We analyzed container and Kubernetes adoption trends and top security concerns as enterprises build their cloud-native infrastructure
Download Report Now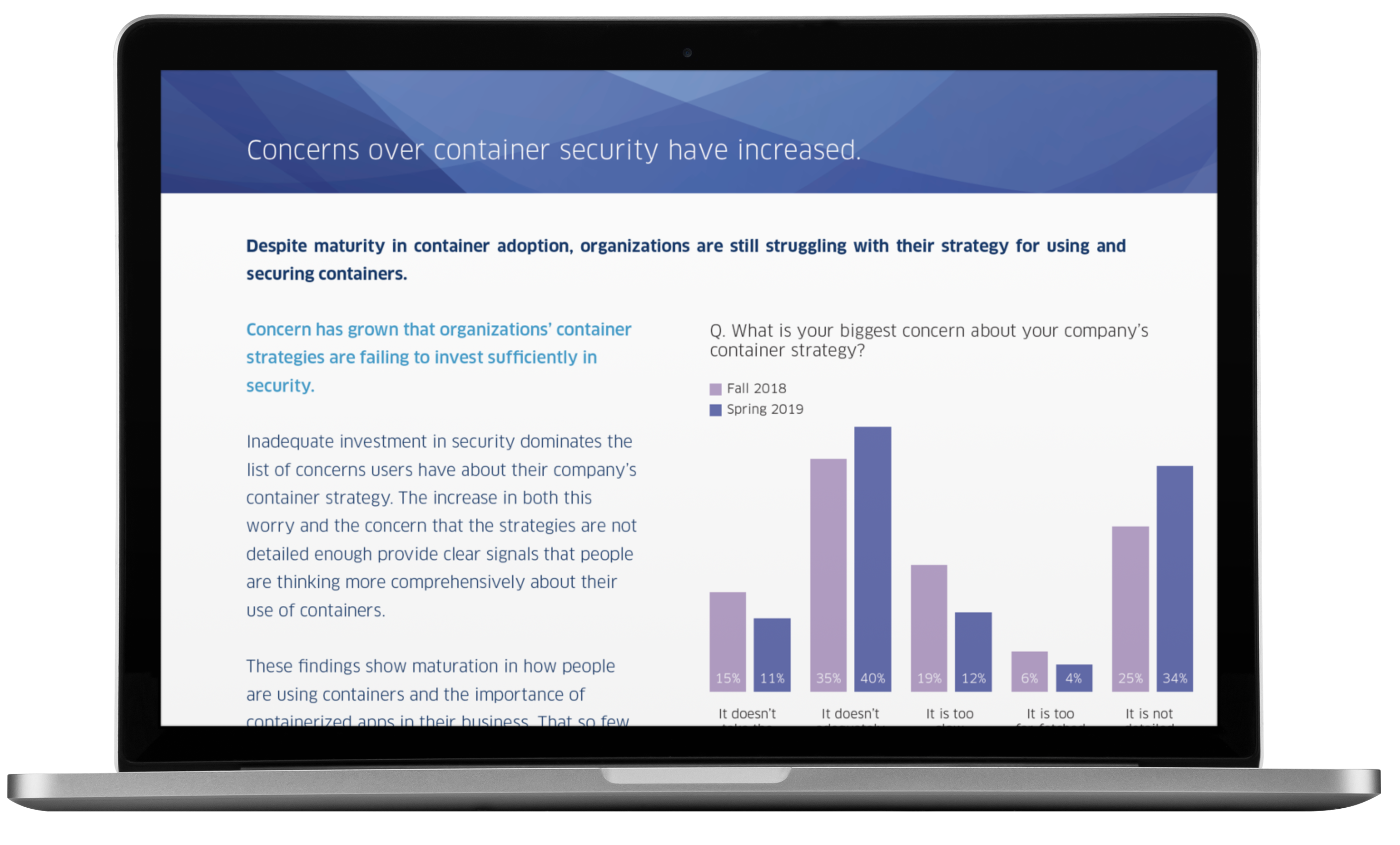 Overview
Our latest study on the the state of container and Kubernetes deployments shows that security remains a top concern in container strategies. These findings come from our survey of more than 390 IT and security professionals. We were able to compare findings from our report six months ago of 230 respondents, and the results showcase the fast-moving nature of cloud-native developments. New findings also highlight adoption trends around Kubernetes and newer technologies such as service mesh and functions-as-a-service.
---
Kubernetes adoption & market share skyrockets
Industry watchers have loudly trumpeted the rapid adoption of Kubernetes — across various deployment modes, including self-managed clusters; managed services such as Amazon EKS, Azure AKS, and Google GKE; and Kubernetes distributions such as Red Hat OpenShift and Docker Enterprise Edition. Just six months ago, a little over half (57%) were using Kubernetes in any of its forms. In our survey today, 86% are using Kubernetes.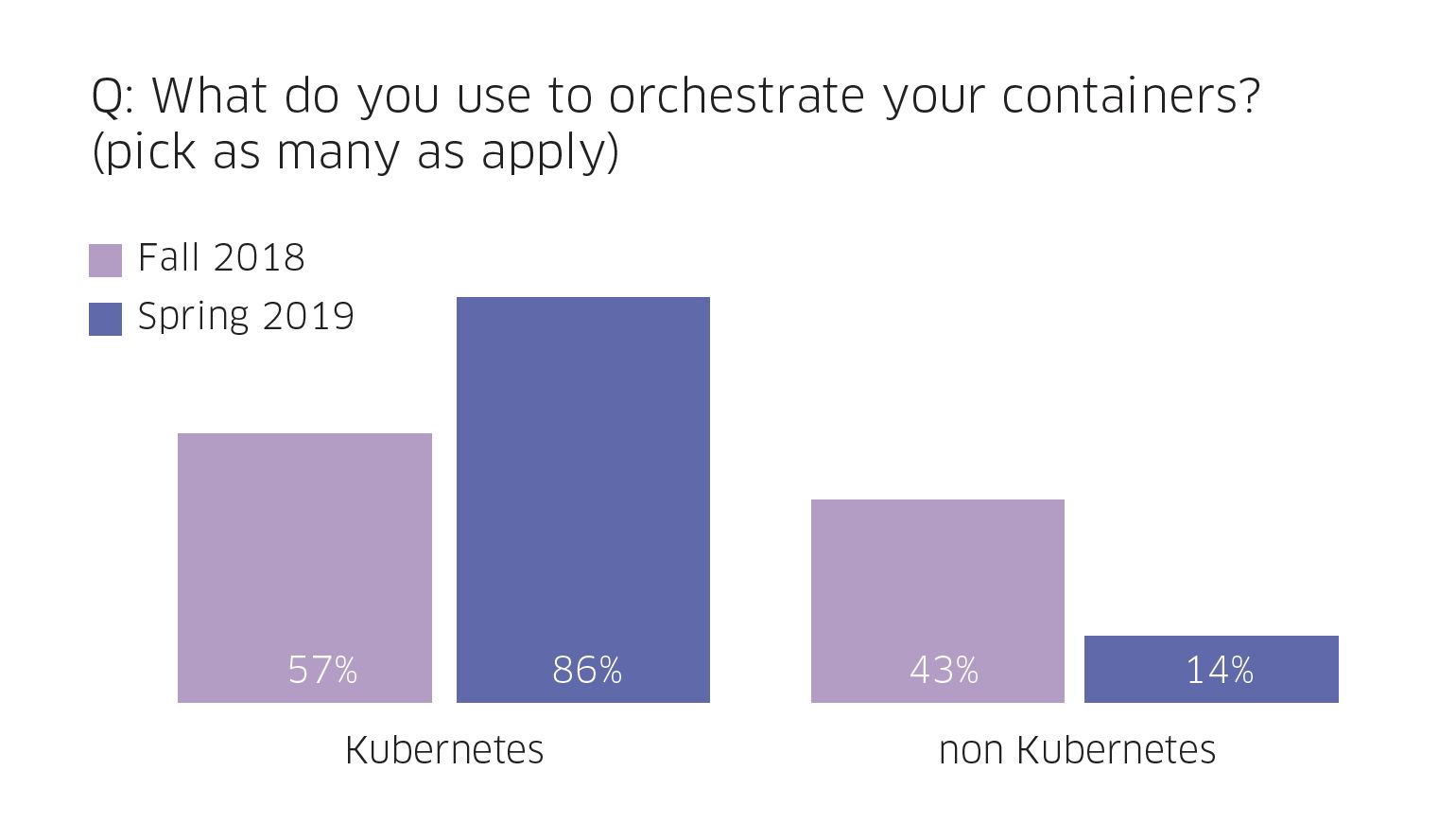 ---
Container security still a big concern
Inadequate investment in security dominates the list of concerns users have about their company's container strategy. The increase in both this worry and the concern that the strategies are not detailed enough provide clear signals that people are thinking more comprehensively about their use of containers. These findings show maturation in how people are using containers and the importance of containerized apps in their business.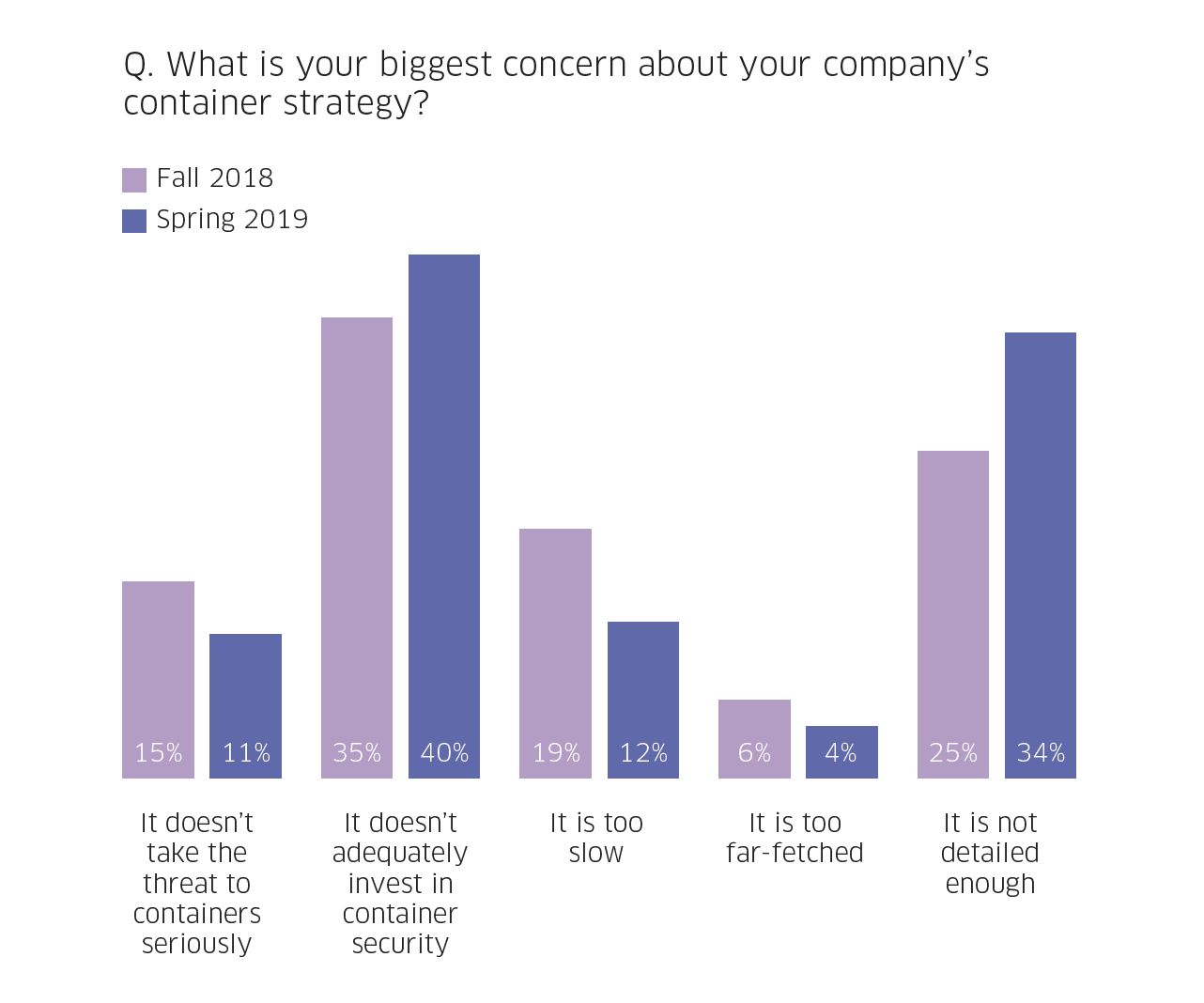 ---
Misconfigurations pose greatest risk
Despite recent discoveries of Kubernetes vulnerabilities, organizations continue to view user-driven misconfigurations and exposed Kubernetes dashboards or metadata as their biggest source of risk. The percent of respondents identifying misconfigurations and accidental exposures as their biggest security concern increased from 54% to 60% in a span of six months.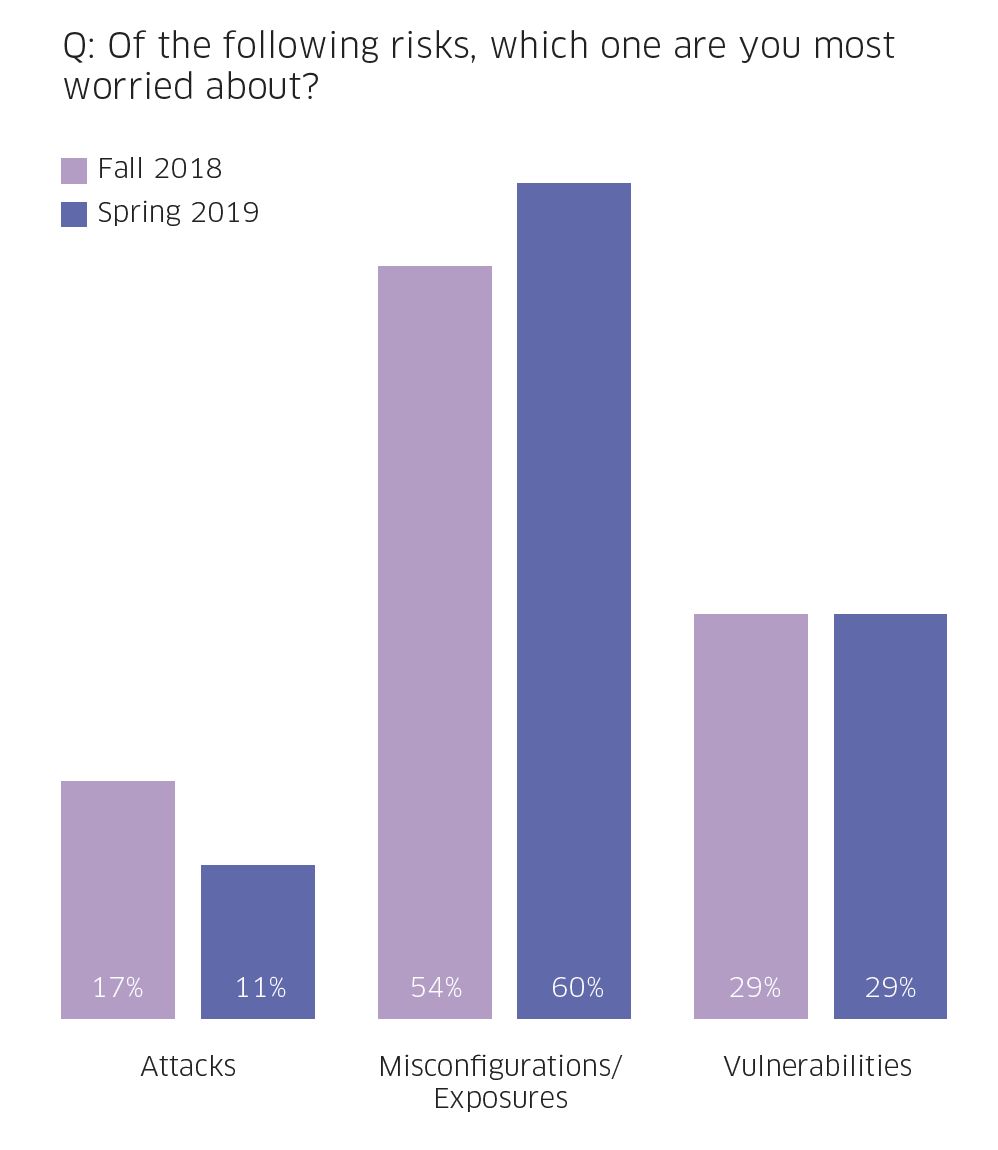 ---
Get the full report
Download the report for an in-depth analysis of container and Kubernetes security and adoption trends including where and how containers are deployed, which tools or platforms are used for management and orchestration, and who's responsible for security.
Download Report Now
---
Hybrid environments are becoming the standard
More than half of respondents (53%) are running in hybrid mode now compared to our last survey six months ago, in which 40% were running in hybrid mode. Conversely, the percentage of organizations running containers only on-premises has dropped nearly in half (from 31% to just 17%), while cloud-only deployments have remained steady.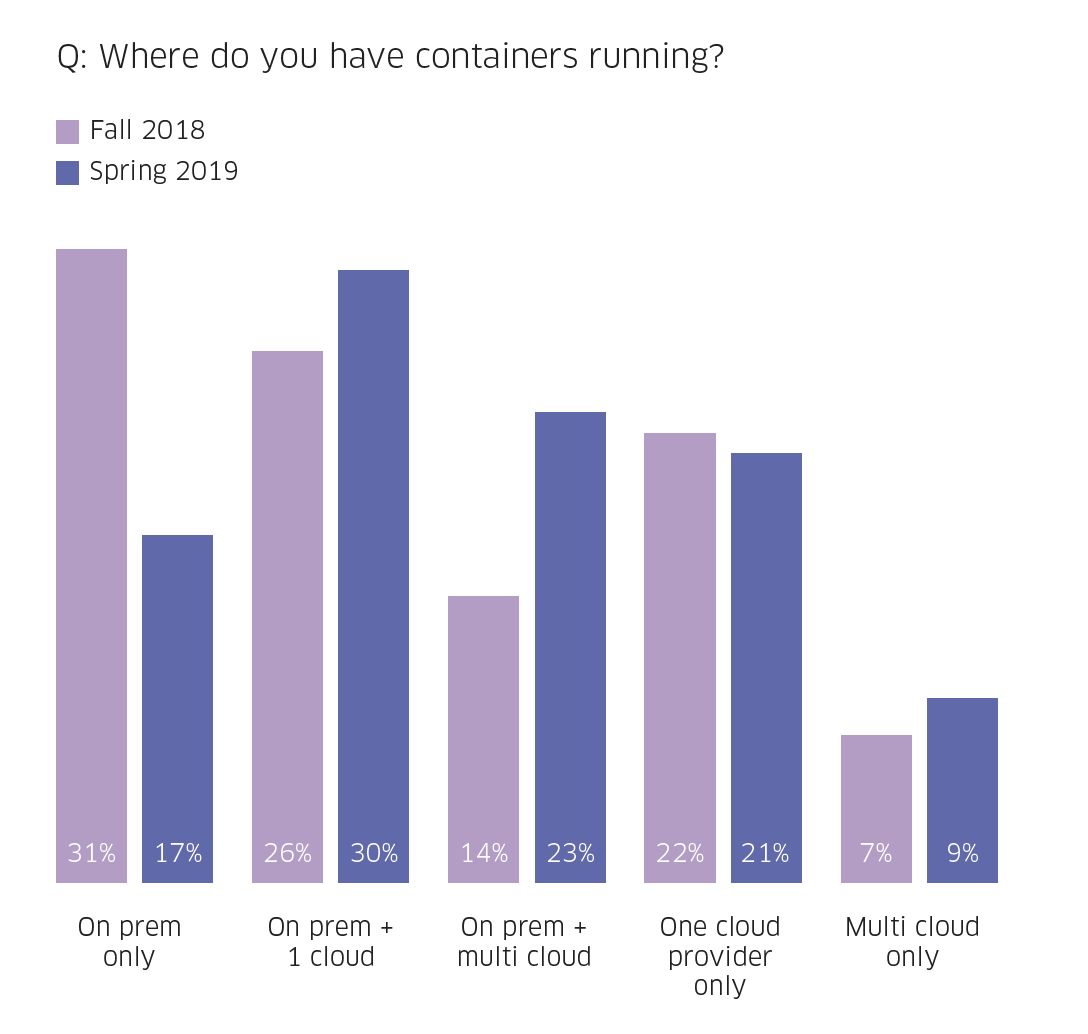 ---
Vulnerability management and compliance are top security use cases
Respondents put a high value on a broad array of container security use cases, with more than half citing each one as a "must-have" capability. This demand for a rich feature set that spans DevOps and security activities shows that organizations expect both broad and deep functionality in their container and Kubernetes security platforms.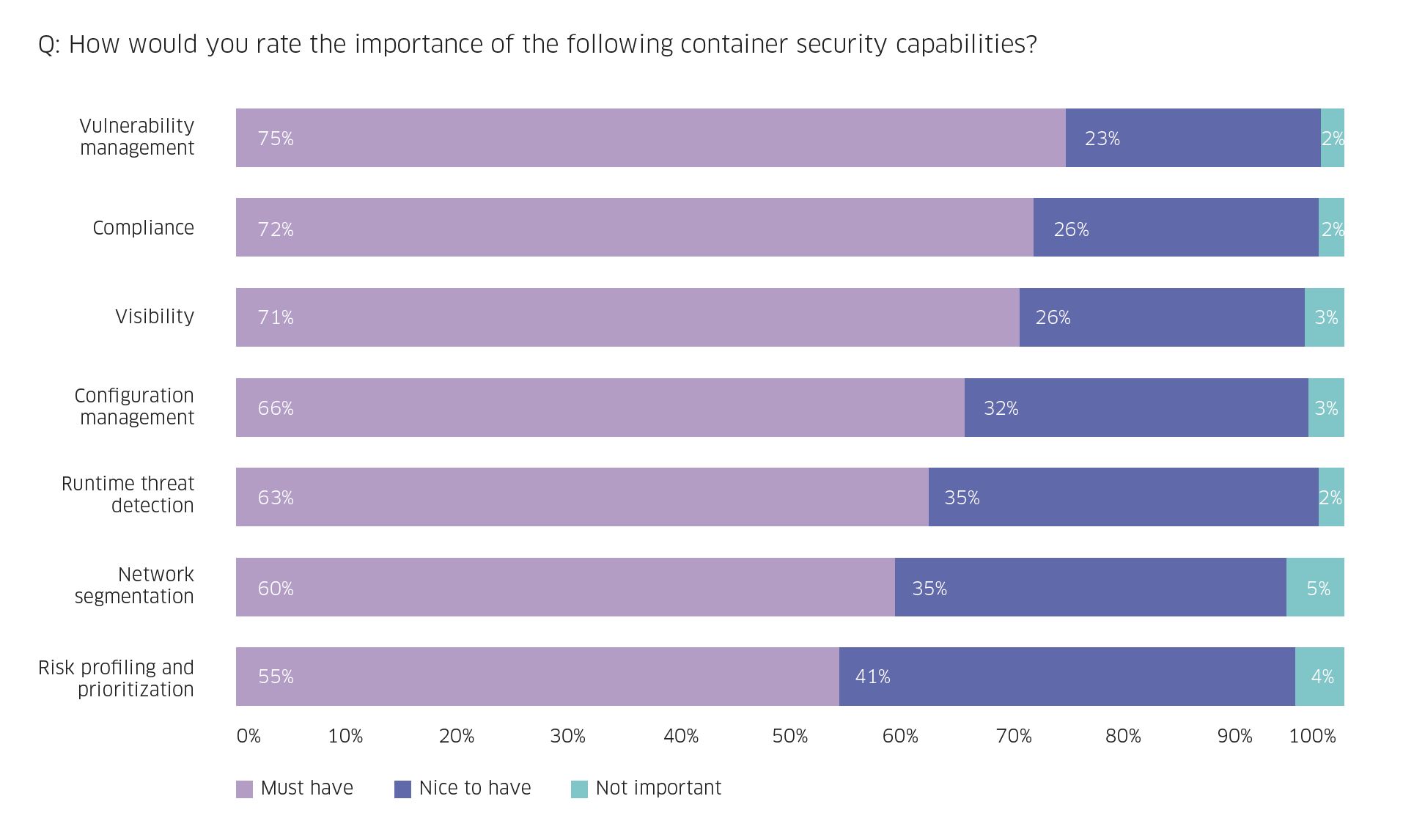 ---
More containers are running in production than ever before
The percentage of organizations with more than 50% of their containers running in production has increased from 13% to 22%, a growth rate of 70%. In the same six months, those running less than 10% of their containers in production has fallen from 52% to 39%.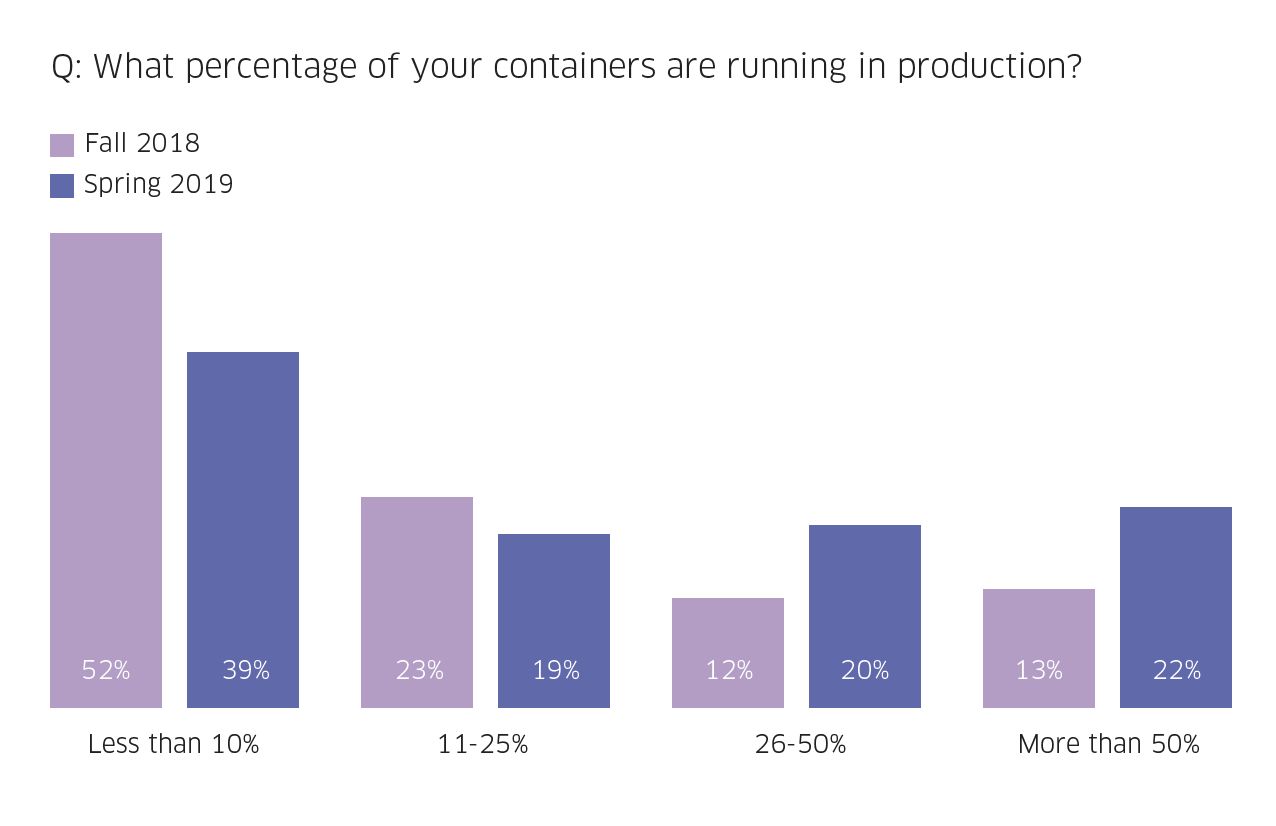 Download the full report
Download for an in-depth analysis of containers and Kubernetes security and adoption trends
View all resources
Check out our other resources to help you build a more secure cloud-native infrastructure