Kubernetes and Container Security and Adoption Trends
We analyzed container and Kubernetes adoption trends and challenges and how they impact organizations
Download Report Now
Overview
Our latest study on the the state of container and Kubernetes deployments revealed that security remains a top concern in container strategies, with nearly half of respondents having delayed moving an application into production because of security concerns. These findings come from our survey of more than 540 IT and security professionals. New findings also highlight the prevalence of security incidents in container and Kubernetes environments and the growth in adoption of managed Kubernetes services.
---
Kubernetes dominates the container orchestration market
Kubernetes adoption stands at 86%, but the way Kubernetes is deployed has changed dramatically. Self-managed Kubernetes had been the most dominant approach, but it now lags Amazon EKS (barely, at 35% vs. 37%). The self-managed approach dropped 20% while EKS climbed 37%, Microsoft's AKS increased 31%, and Google's GKE grew a whopping 75% compared to Spring 2019.
---
Security tops the list of concerns with container strategies
For the third time in a row in this survey, inadequate investment in security leads the list of concerns users have about their company's container strategy (37%). When combined with not taking the threats to containers seriously (14%), more than half of respondents identify security as their biggest source of concern.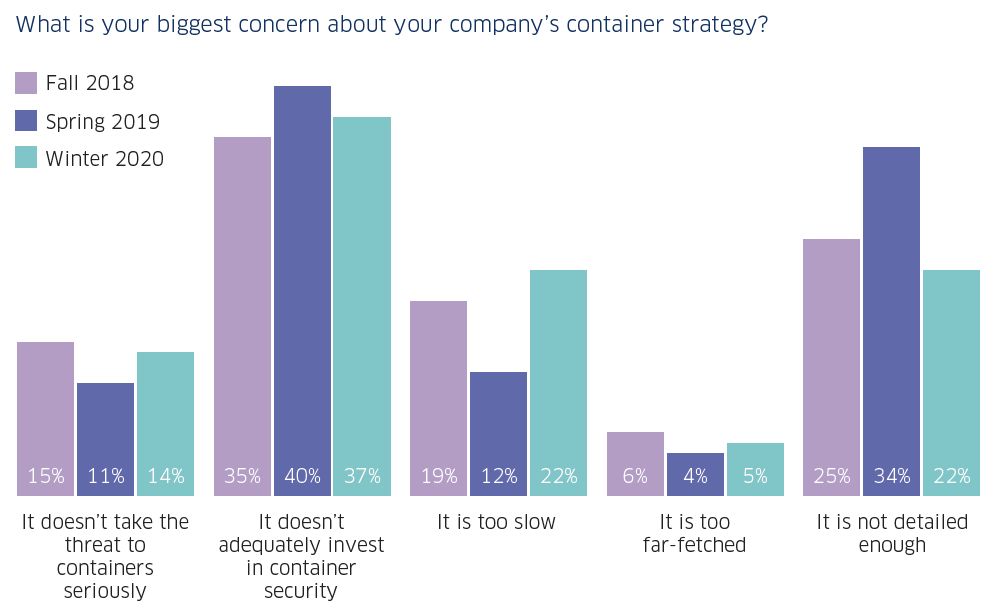 ---
Nearly everyone has experienced a security incident
A whopping 94% of respondents have experienced a security incident in their environments during the last 12 months. Data breaches and exposures often result from human error. Not surprisingly, 69% of respondents have experienced a misconfiguration incident, 27% reported a runtime incident, and 24% have had a major vulnerability to remediate.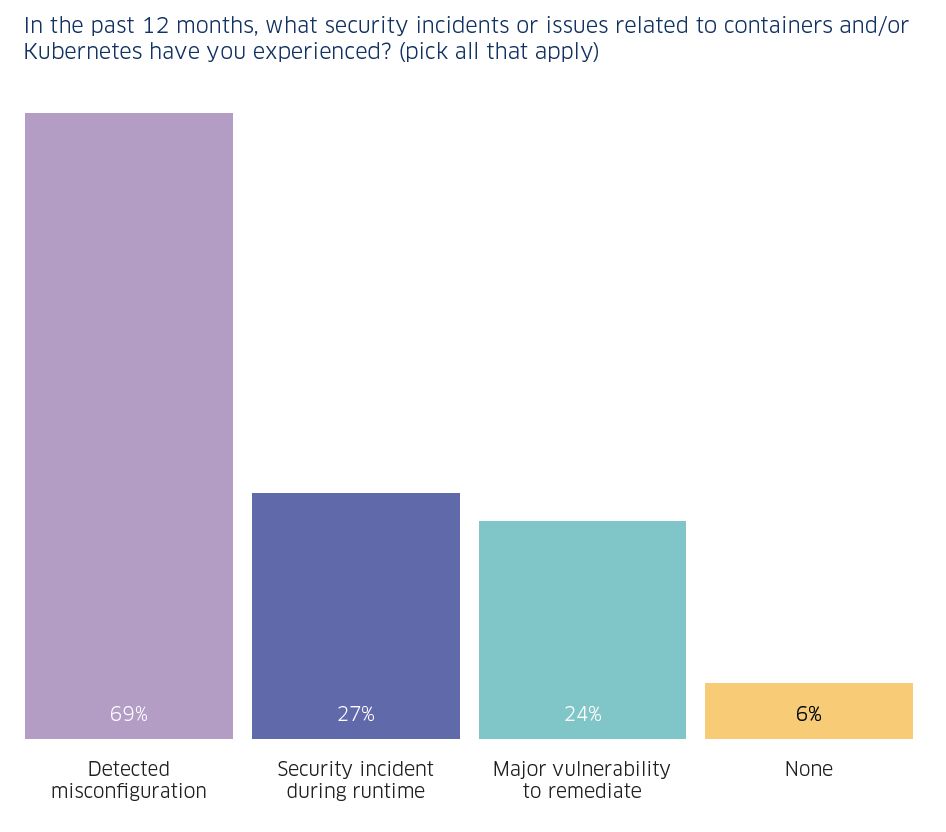 ---
Get the full report
Download the report for an in-depth analysis of container and Kubernetes security and adoption trends
Download Report Now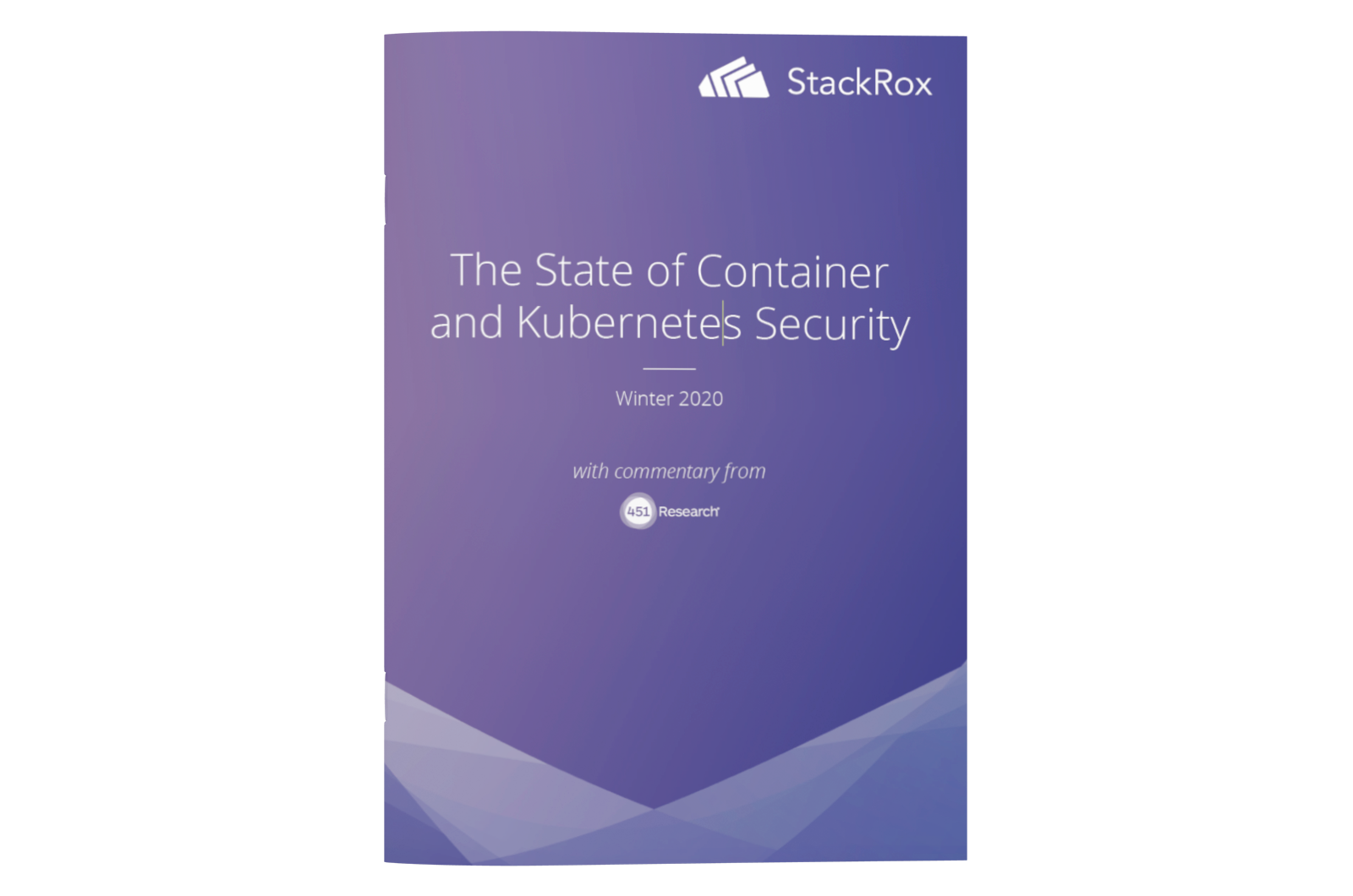 ---
Security concerns are inhibiting business innovation
Companies understand they can't realize the advantages of containers and Kubernetes without getting security right. In our survey, 44% of respondents acknowledge they've slowed or halted deploying applications into production because of security concerns, meaning these companies are not fully benefiting from the primary advantage – faster app delivery – of moving to containers.
---
More containers are running in production than ever before
The percentage of organizations with more than half their containers running in production jumped from 22% to 29% in the past six months, a growth rate of 32%. In the same time period, organizations running fewer than 10% of their containers in production has fallen from 39% to 28%.
---
Multi-cloud trails single-cloud deployments, Hybrid dropped
Industry chatter about adopting a multi-cloud approach runs high, but actual deployments across multiple cloud providers still lags single-cloud deployments – 51% of respondents run their containers in a single cloud vs. 35% who run in multiple public clouds. Cloud-only deployments grew from 30% six months ago to 40% today, while hybrid deployments dropped from 53% to 46% in the same time period. Correspondingly, on-premises-only deployments fell to a new low of 14%.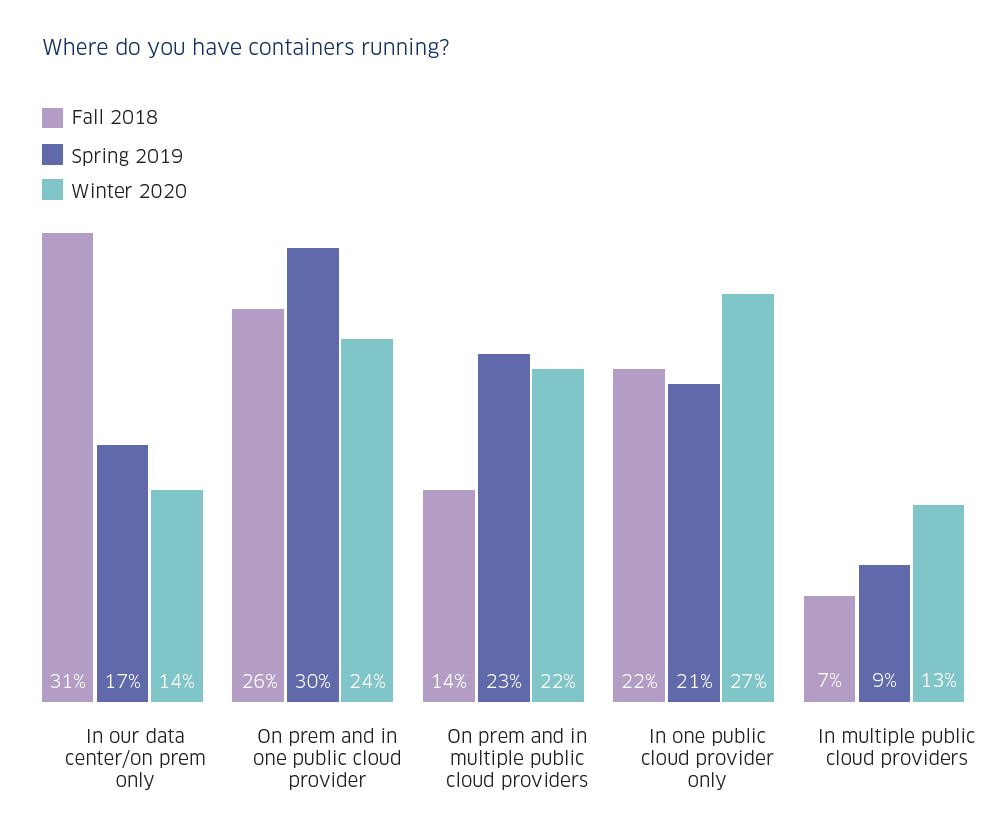 ---
Skills gap considered the biggest Kubernetes challenge
As with any emerging technology, Kubernetes is suffering from a skills gap. Organizations cited both an internal skills shortage and a steep learning curve as the two most significant Kubernetes challenges impacting their company. These issues help explain why so many organizations are opting to use managed Kubernetes services.
Download the full report
Download for an in-depth analysis of containers and Kubernetes security and adoption trends
View all resources
Check out our other resources to help you build a more secure cloud-native infrastructure