Join us as we discuss how to bring DevOps + Security together with insights from Federal practitioners and visionaries, with a live demo showcasing real world use cases.
Agenda
10:00 PT / 13:00 ET
Welcome & Introductions 10:10 PT / 13:10 ET
Keynote 10:30 PT / 13:30 ET
DevSecOps Panel 11:00 PT / 14:00 ET
Live Demo 11:55 PT / 14:55 ET
Closing Remarks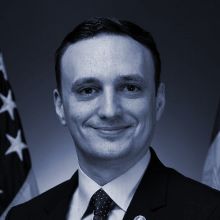 Mr. Nicolas Chaillan is appointed as the first Air Force Chief Software Officer, under Dr. William Roper, the Assistant Secretary of the Air Force for Acquisition, Technology and Logistics, Arlington, Virginia. He is also the co-lead for the DoD Enterprise DevSecOps Initiative with the Department of Defense Chief Information Officer. As the Air Force's senior software czar, Mr. Chaillan is responsible for enabling Air Force programs in the transition to Agile and DevSecOps to establish force-wide DevSecOps capabilities and best practices, including continuous Authority to Operate processes and faster streamlined technology adoption.
The Chief Software Officer works with the Program Executive Officers and is responsible for analyzing current software and cloud migration plans to avoid vendor lock-ins while allowing for rapid prototyping and a streamlined process for deployment. To keep up with the pace of technology, Mr. Chaillan evaluates and authorizes new commercially available off-the-shelf software and cloud-related technologies to help with their adoption across various Air Force programs based on their mission needs.
DevSecOps Panel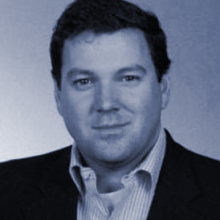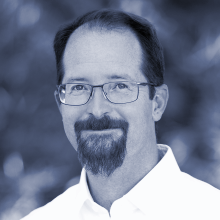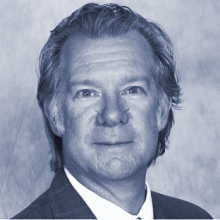 ---
Live DevSecOps Demo
This live demo will showcase the power of the cloud-native stack utilizing Anchore, GitLab, StackRox, and Rancher Federal to protect your cloud-native applications. You will learn how to:
operationalize Rancher's Kubernetes infrastructure

leverage GitLab version control and CI/CD

utilize Anchore for in-depth image scanning

bring it all together and secure it with the Stackrox Kubernetes Security Platform
$25 donated on behalf of each attendee
Thank you to our sponsors
A policy-first container security tool for air-gapped environments that meets security requirements ranging from DOD IL-2 to DOD IL-6.
GitLab is a complete DevOps platform, delivered as a single application, fundamentally changing the way Development, Security, and Ops teams collaborate.
Helping deploy Rancher, Kubernetes and CNCF software and services for Federal Agencies looking to adopt DevSecOps/GitOps.
Federal DevSecOps Virtual Summit hosted by
Securing Kubernetes for Federal Agencies. Full lifecycle security across build, deploy, and runtime phases for your Kubernetes workloads. More info.